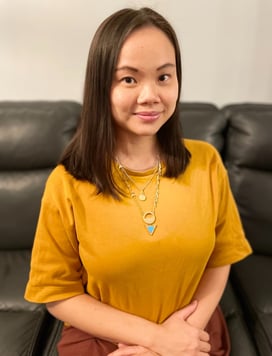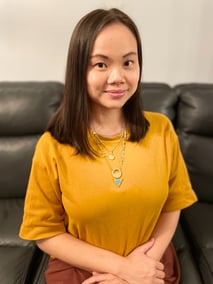 Hi! I'm Aileen. Founder of my little city explorer and creator of these Kid's City Guides & Journals.
I first came up with the idea of a kid's city guide & journal a number of years ago after a trip to Chicago. I started working on a draft of the book, but, as life got busy, and I didn't really have any motivation to create the book, it got put on the back burner.
Fast forward a few years, I became a mother, and we began travelling with our daughter - she visited 10 countries before the age of 3! We were planning on doing some extended travelling when our son was born in 2020, but like everyone else, we found ourselves in the midst of a global pandemic and all travel plans were put on hold.
Instead of travelling, we found ourselves spending more time at home and exploring places nearby. I remembered the idea for the kid's city guide & journal and thought it would be fun if I could create this book for my daughter. So, I created Kid's City Guide & Journal - Exploring Toronto - Home Edition for all the kids that call Toronto (or nearby) home. Now that travel is opening up again, we will continue creating more city guides and journals for different cities. Kids can get in on the fun of travelling by learning about a new city and documenting their travels.
Meet my little city explorers...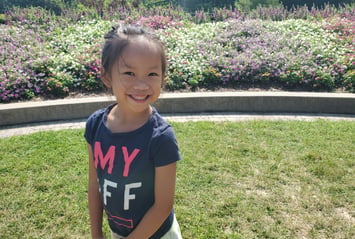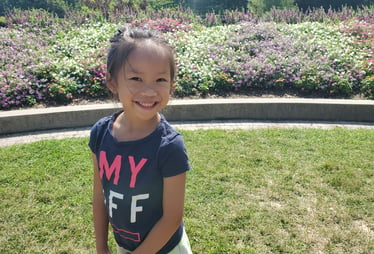 Evelyn, my six year old, my motivation for creating these books.
She has a big responsibility as she is in charge of reviewing the books content to ensure it's kid-friendly, working through the activities to make sure they are fun, and ensuring the jokes we include are funny.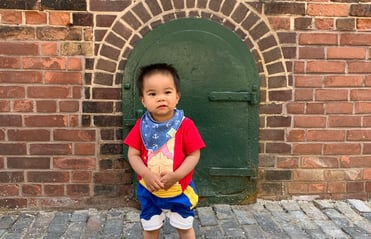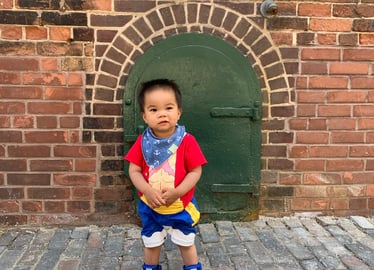 Tyler, my two year old, my mini city explorer.
He is a little too young for these books, but still joins in on the adventures.